* * *
For this project I've used POLYESTER yarn because:
1. It's strong and light-weight – my crochet backpack of the size 44 cm x 39 cm = 17.3'' x 15.4'' weights 300 grams = 10.6 oz only.
2. Polyester is highly resistant to ultraviolet, water, which makes it ideal for long-term active use in bags. Polyester fibers can withstand 12 months exposure to sunlight and still retain over 67% of their strength.
3. It's the best wash-and-wear fiber, it has impressive stain-resistance, it's quick drying and wrinkle resistant!
4. It remains one of the most inexpensive textile products in the world – these 300 grams of polyester cost me $4.70 = € 4.30 without shipping.
5. It's highly resilient and resistant to stretching and shrinkage – it keeps shape of this bag well. By the way, when polyester is blended with wool, acetate, or rayon, the durability of the blended fabric improves. When blended with cotton, polyester improves the shrinkage, durability, and wrinkling profile of cotton. Essentially, anything made from cotton can also be made with polyester.
What are negative sides of Polyester?
1. It's very important to wash it in lukewarm water otherwise it the stitches will be deformed.
2. Polyester garments are not very comfortable for summer as you will sweat a lot in them.
3. Polyester is the 2nd offender in terms of microfiber pollution after the acrylic. Unlike biodegradable fibers like wool, cotton, or silk, however, polyester does not naturally degrade in the environment. It is knot known how long polyester will remain in the ecosystem before it degrades.
So, it's up to you what to make this beauty with. 🙂
I suggest to use any DK-weight = 3 = Light (USA) = 8 ply (UK) yarn.
Get this pattern today from Ravelry or Etsy with a 20% discount. No code needed: 
www.etsy.com/listing/795784054/modern-crochet
www.ravelry.com/patterns/library/flexibility-backpack-or-notebook-cover
Discount is valid till Monday, 18th.
 Add this pattern to your Ravelry queue:

 
www.ravelry.com/patterns/library/flexibility-backpack-or-notebook-cover
The PDF includes:
► Photo tutorial of all stitches (approx. 95 photos);
► Written instructions of every row;
► Charts (diagrams).
The size in photos: 44 cm x 39 cm = 17.3'' x 15.4''; this design is fully adjustable to the desired size.
Yardage in sample 685 – 690 yards (626 – 631 m).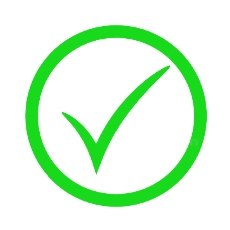 Happy crocheting!