We spent last weekend in southern Italy – needed a relaxing getaway after rather stressful October. Surely, knitting and crocheting are great and peaceful hobbies, but sometimes it's better to explore nice places to refresh one's mind from the usual daily routine. Those sitting the whole day at the office need crocheting in the evening 😊 active movements for maintaining muscle health and fresh air for their immune system. That's why walking or riding a bicycle are my preferable activities.
It was raining on Sunday, and rather dark and gloomy for good photos, but our trip was still charming and atmospheric. Besides, we know that there is more oxygen in the air when it rains 😊.
We took several pics in Alberobello – a small town in Puglia region (also called the "heel of the Italian boot").
Walking in my Futuristic Dress:
Enjoying our dinner there:
The Alberobello houses (called Trulli) are built without using mortar or cement, so that they could be easily demolished (has anybody ever tried? :))
The vast majority of these houses  have one room under each conical roof, with additional living spaces in arched alcoves. A multi-room trollo house has many cones, each representing a separate room. The thick stone walls and dome of the trullo that cool pleasantly during the summer, are very unpleasant during the colder winter months, condensing the moisture given off by cooking and breathing, making it difficult to feel warm even in front of the fire. The trulli have an open fireplace and a stone-built chimney stack (rising high above the roof). Because of their design, trulli are difficult to heat: the walls are very thick and warm air will rise up the interior cone. The inhabitants simply leave the doors open during the day to keep the interior dry, and live more outdoors than in.
Yes, I wore my #futuristicdress there 😊 It was finished and published on Ravelry in January and I still love and wear it. How often have you worn your Crochet dress? 😉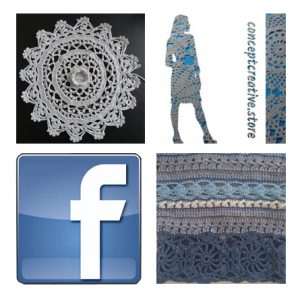 Futuristic crochet dress pattern
This pattern is provided for sizes
M with bust circumference 93-97 cm (36.6-38.5''); hips up to 104 cm (41'');
L with bust circumference 100-105 cm (39.5-41.5''); hips up to 114 cm (45'');
XL-2XL with bust circumference 110-116 cm (43.5-45.5''), hips up to 124 cm (48.5'').
The top-down construction makes it possible to try it on as you go and finish at the desired length. Crochet leaf yoke looks pretty in a crop top, a waist-length top and a tunic as well.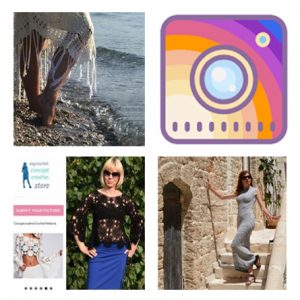 Yarn:
Fingering / 4 ply / 300 m in 100 gr / 330 yards in 3.5 oz
Producers label such a yarn as 4 or 5 ply (UK, AU), Sport or Fingering (USA) therefore please check the length in each ball.
Total yarn usage is 2100 – 2400 yards (1920 – 2200 m) depending on your size.
And if you have an office job like me – it's time to move a bit. I know, Churchill said "Never stand up when you can sit down, and never sit down when you can lie down" but seriously – sitting continuously is bad for people. I follow these tips to decrease the risk of obesity, heart disease, diabetes etc:
Take stairs instead of elevator whenever possible.
Try to keep a good posture while working at my desk (most difficult 😊).
My desk is far from the door, so I have to walk farther.
I stand whenever I can (rather than sit), and when I have to wait for something or someone I try to walk rather than stand or sit.