Elegance should be enduring, it should transcend fashion and trends and focus on something that is beautifully eternal. This pattern is written to bring out your feminine proportions, even if they are somewhat hidden :). This Garnet Dress or Top will suit girls and women who, like me, have broad shoulders, thin arms, rectangular body type, not well-defined waist, a small tummy (or none at all) and who want to make a wearable crocheted piece. This tutorial offers instructions for making adjustments to your figure (if you are smaller or taller), create an off-shoulder garment, or finish it with more covered neckline. Instructions for crocheting more solid rows at bust level are included.
Design elements:
Raglan decreases create an optical illusion of smaller shoulders comparing to classical round yokes that look best on narrow-shouldered women. Broad shoulders and thin arms are covered with small cup sleeves made simultaneously with front and back (without cutting off the yarn for crocheting each sleeve).
Raised back neck gives more comfortable fit, while accented waist creates more flattering and feminine silhouette.
This project is worked seamlessly in the round, in two directions: from bust towards the neckline, then from bust towards the hem. It allows to choose the best fit for your bust and desired coverage at neckline (while you would need to decide about neckline-coverage right away if you crochet the whole garment from the top down).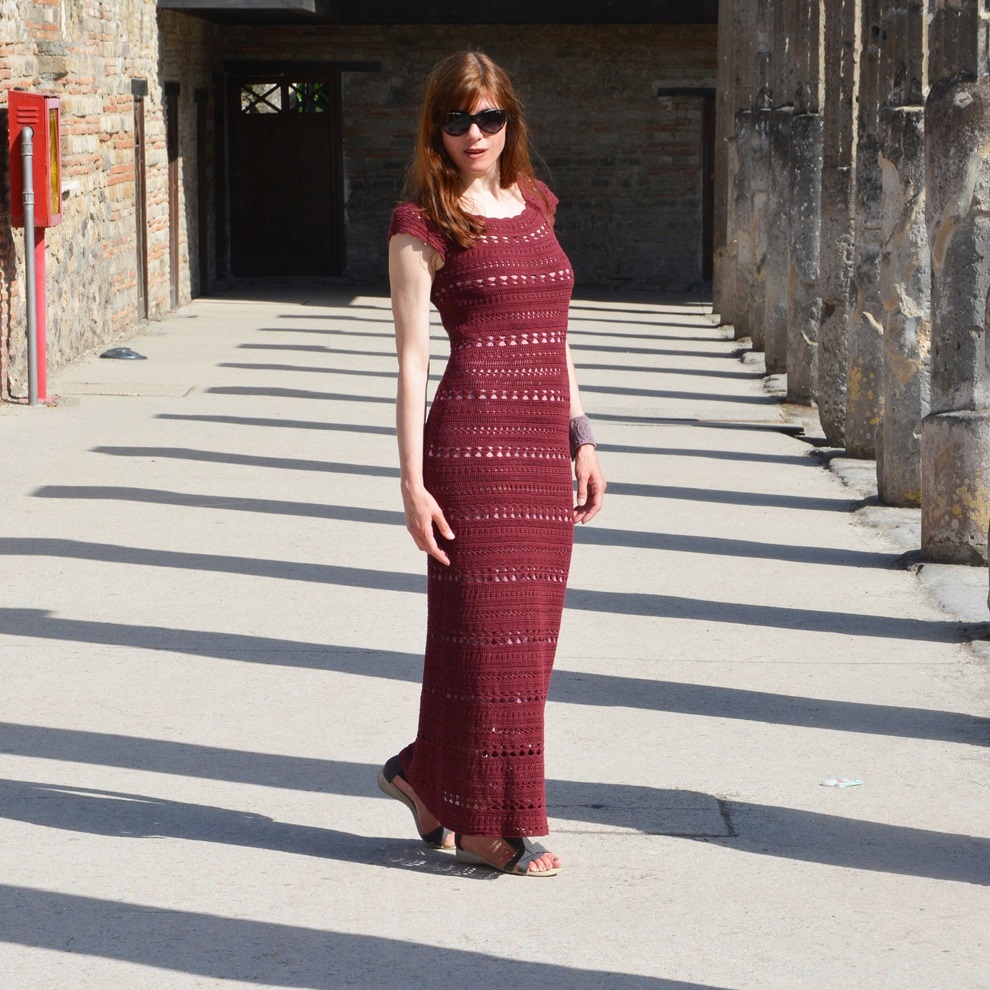 DOWNLOAD this dress pattern from my shops:
https://conceptcreative.store/shop/garnet-crochet-dress
www.ravelry.com/patterns/library/garnet-dress-or-top
www.etsy.com/listing/638221364/maxi-crochet-dress
The dress crochet pattern is provided for sizes
S with bust circumference 80-86 cm (31.5-34'');
M with bust circumference 90-96 cm (35.5-38'');
L/XL with bust circumference 100-106 cm (39.5-42'');
XL/2XL with bust circumference 110-117 cm (43.5-46'');
2XL/3XL with bust circumference 120-127 cm (47-50'').
Hips circumference is calculated as 10-15 cm (4-6'') larger than bust; width of the dress around waist and hips can be adjusted as you go.
The sample shown is 142 cm (56'') long, you may omit or add rows to adjust the length.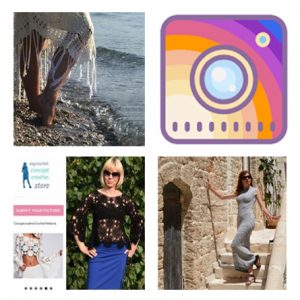 Yarn:
this pattern is written for stretchy yarn like silk, rayon, bamboo, soya, or tencel; 4 ply (UK), Fingering-weight, 1 or Superfine (USA), approx. 330-370 m in 100 gr (360-405 yards per 3.5 oz).
For the close-fitting dress you will need from 2400 to 3550 yards, depending on the width and length. For top of the length 50 cm (19.7'') you will need from 850 to 1270 yards.
Suggested yarns:
Choosing the right YARN and HOOK to achieve great results